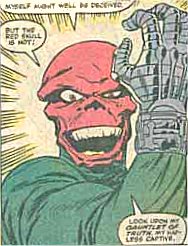 this is a continuation of my post from earlier in the day. i'll give you an overview of what i'm doing here. basically we get a ton of CDs every week. if they're not promos, they're things we get from my girlfriend, Amanda's store (Ed McKay's Used Books & More), or stuff we actually spend money on. It's all more than we can actually listen to in one sitting, so some fall through the cracks, get shelved and we forget about them. Maybe I find something under the passenger seat in the car, anyway, you get the picture. In the first part of this ongoing irregular feature, I talked about Kaleidoscope, a gypsy/psychedelic/blues/mid-eastern/jugband group from the late sixties L.A. Now, I'm going to focus on one of the weirdest Kinks albums ever, The Kinks Present A Soap Opera...
So, by this point, The Kinks are about to be reborn in a sort of phoenix like situation into a giant rock spectacle. Adding big eighties crunch to their workman pop music. They're about to go back to the arenas, momentarily lose their critical cache, and make big money. They're gonna start sounding more like the Van Halen cover than the original. Before this, at the moment of Soap Opera, though, Ray Davies was reportedly batshit crazy. Staging musicals, putting British actors squabbling with each other into his songs. And that kinda describes Soap Opera. It's a kinda crazy musical with actors talking over the songs in certain points. Definitely ambitious. And the songs are very good. The idea of a musical gives Davies licence to use horns and other colors to his palette. Davies pretty much takes control of this album. It's got his populist flavor and his giant ego.
Ray Davies has always wished that he was not a rich person. Constantly writing odes to the working class that he never was. By the time they were international sensations, The Kinks were teenagers. Maybe Ray saw his dad at the pub with some other coal shoveller, but he never shoveled coal himself. Guilt over not being mediocre shaped the majority of The Kinks output. Soap Opera takes this guilt, and makes it well, operatic.
There are some very good songs on here, these songs would be on your Kinks greatest hits if it weren't for the actors talking over the songs. "Ordinary People" would be right up there with "Victoria" and "Picture Book", "You Make It All Worthwhile" would be sitting next to "Oklahoma, U.S.A." as one of their greatest ballads, but damn. Damn those voice overs.
These voice overs make me think I'm listening to the soundtrack to Little Shop Of Horrors. Songs like "Rush Hour Blues" sound like Rock Horror Picture Show if it took place in a suburban English home instead of transsexual transylvania.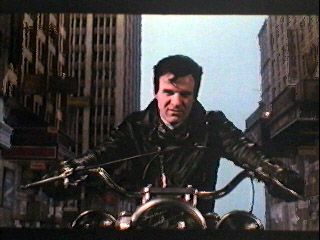 As I continue to write about this album, I begin to become more and more conflicted about it. I'm not sure if I like it now, after listening to it three times than I did the first time I listened to it. Then, I hear a line like "answering phones, and dictating letters, making decisions that affect no one" from "9 to 5" and I'm back on the other side of the fence. Then, damn, "When Work Is Over" comes in after that short ballad, and I'm sitting checking out my watch at a high school musical. I can at least hold to my first position that this is the weirdest Kinks album I've heard. One of the weirdest albums that any of the British Invasion Big Three put out.